Portugal international Bernardo Silva scored one of the goals as Manchester City returned to the Premier League summit thanks to the 3-0 home win over Brighton and Hove Albion. The Premier League champions scored three times in the second half to above title rivals Liverpool and into top spot on the Premier League log.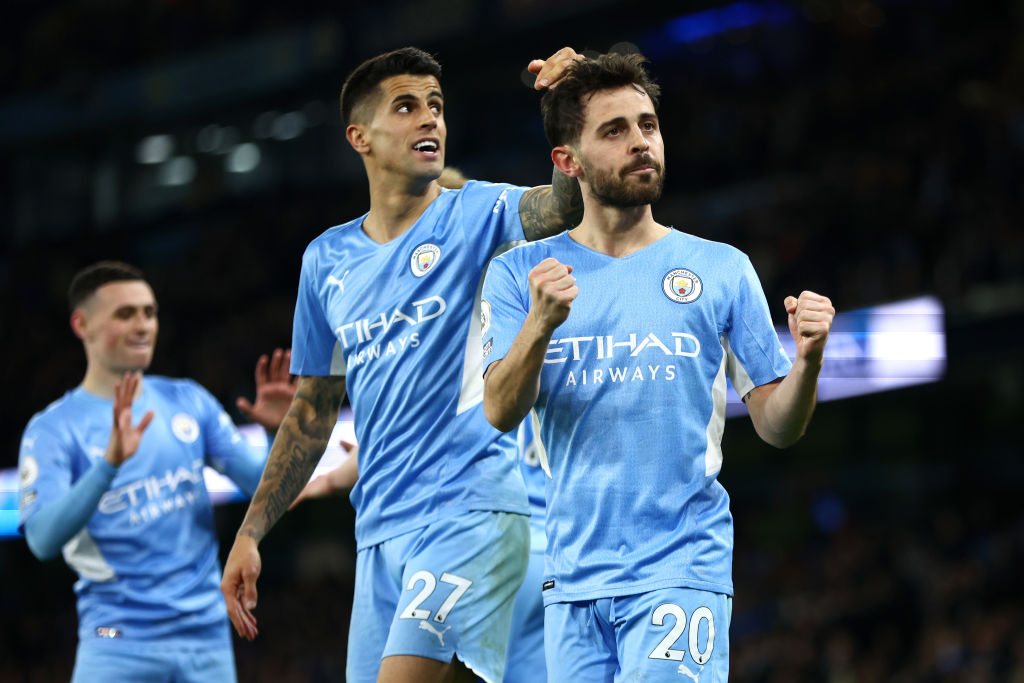 Defending champions Manchester City and Liverpool are almost inseparable at the top of the Premier League log with just a point separating the two teams with six games left to play for both teams. At the start of this week, Liverpool and Manchester City had seven league games remaining.
Liverpool played one of their remaining seven games on Tuesday night when they played hosts to arch rivals Manchester United in a rescheduled match and it ended in a 4-0 victory thanks to the brace from Mohamed Salah. The Egyptian international was able to end his goal drought by scoring twice against the Red Devils either side of the halftime break thus becoming the first player to score five times against Manchester United in a league season. New signing Luis Diaz was the recipient of the first Liverpool goal, while Senegalese international star Sadio Mane scored the third Liverpool goal as the Merseyside giants became the first team to score nine times against Manchester United in a league season. Liverpool had earlier thrashed Manchester United 5-0 at their home in the first of the two league meetings between them this season and the 4-0 home win made it a combined scoreline of 9-0. At the end of Tuesday, Liverpool had usurped Manchester City at the Premier League summit.
Manchester City needed to respond when they played their own rescheduled game against Brighton & Hove Albion at home and they did just that thanks in part to the goal from Portugal national team star Bernardo Silva. After a goalless first half, Riyad Mahrez and Phil Foden scored before Portugal international Bernardo Silva wrapped up the victory to send Manchester City back to the top of the league.