The North Macedonian fans won't have believed what happened in Palermo against hosts and European champions Italy in the quest to qualify for the Qatar 2022 FIFA World Cup tournament. The fans have witnessed some of the best football results in their history over the course of the last two years, but none can rival the sucker punch delivered to Italy on Thursday.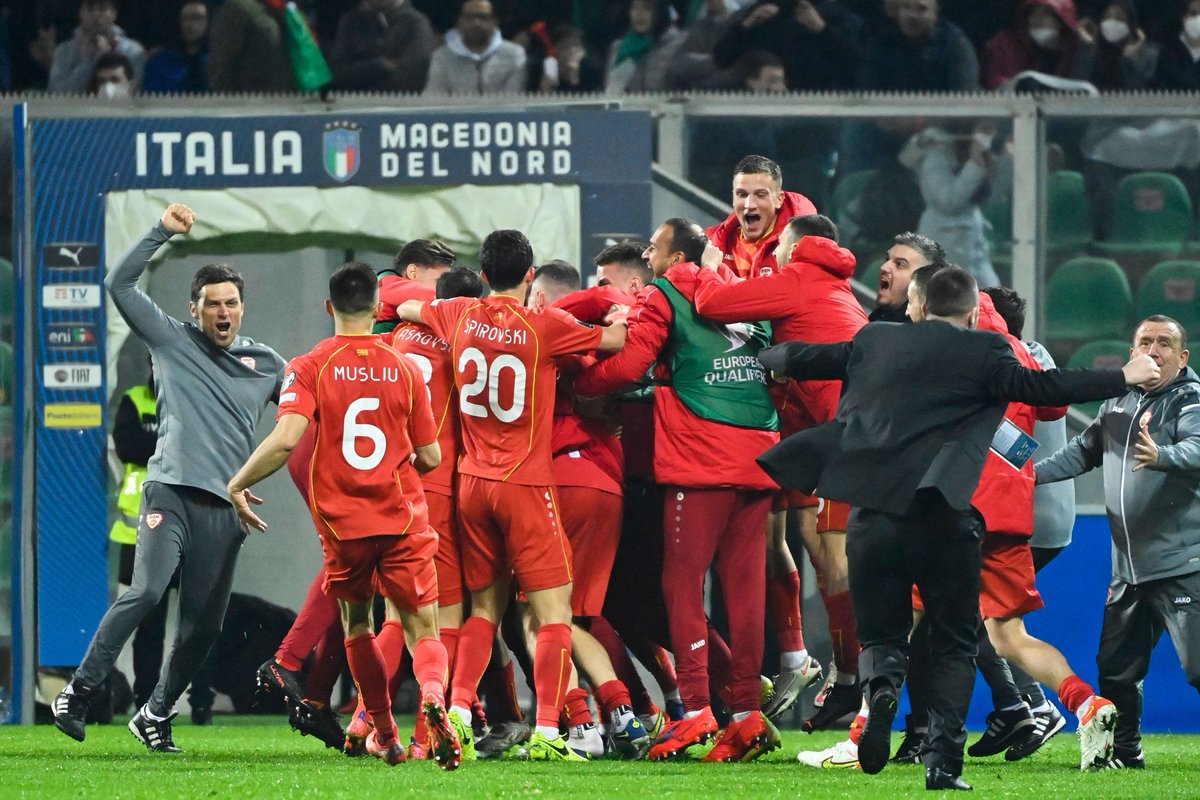 Over the last two years, North Macedonia have made it to their first major tournament at the Euro 2020 tournament last summer and also beaten Germany away from home. However, the shock 1-0 away win over Italy in the playoffs for the Qatar 2022 World Cup is unrivalled.
The Italians didn't qualify for the 2018 edition of the FIFA World Cup tournament in Russia, but they were able to recover in spectacular style by winning their second title at the 2020 edition of the European Championships last summer thanks to their penalty shootout win over England in the final. Also, they had a lengthy unbeaten run on the way to winning the said Euro 2020 title. The unbeaten run was ended by Spain in the UEFA Nations League in October and that was start of an average run of results on the international football stage for manager Roberto Mancini and his Italy players ahead of the North Macedonia game. Still, the Italians were expected to see off their playoff opponents. In the end, they were stunned by the stoppage time goal from Aleksandar Trajkovski. North Macedonia were able to navigate their playoff semifinal tie with Italy to qualify for the playoff final in path C of the European qualifiers for this year's World Cup.
After seeing off Italy, North Macedonia will now face Portugal in another away game in the playoff final in path C. Hosts Portugal are the overwhelming favourites at the expense of the North Macedonians. Portugal made their way to the playoff final thanks to the 3-1 win over Turkey.