Former Portugal stars would be reunited when they meet for the Star Sixes this summer.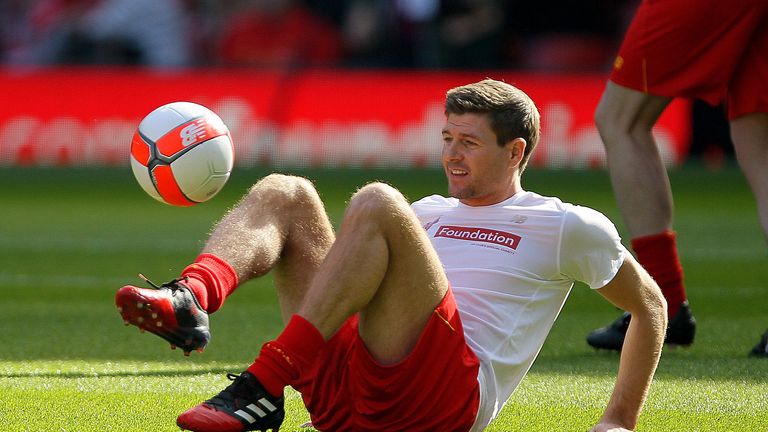 The six-a-side event slated for The O2 would see the Portuguese 'Golden Generation' resume hostilities with competing teams over four days.
The English contingent would be led by former Liverpool skipper Steven Gerrard; Real Madrid legend Roberto Carlos would captain the South American side, while the German team would have ex-Arsenal keeper Jens Lehmann and Michael Ballack. The 12-team tournament would see top seeds England, Germany, and Brazil avoid each other.
The reps for the Portuguese side include Chelsea and Barcelona retired star Deco alongside Maniche, VitorBaia and Fernando Couto. Maniche was part of the elite Portuguese side that reached the semi-finals of Euro 2000 and the 2006 World Cup. They also lost to Greece in Euro 2004 which they hosted – they were the first host nation to lose the title after reaching the final.
"Most of the players already announced are truly iconic in the world of football, so it's a privilege to be included in this prestigious group," Maniche said.
Robert Pires, Marcel Desailly, Michael Owen and a host of other retired stars have also confirmed their participation.
Maniche is confident that the Portuguese team would do well despite being drawn alongside Germany, France and Denmark.
"Yes, I think we can win. Everyone knows Deco, Vitor and Fernando's careers. Having those names in our team is a reason to have an eye on the trophy. Obviously, the other teams also have great names in their squads, so fitness levels could be crucial. But the most important thing is to feel excited about playing at Star Sixes," the Champions League, UEFA Cup, Premier League and Serie A winner added.
Portugal would play Demark first, then France before meeting top seed Germany. Maniche promised to enjoy every bit of the tournament, and relish meeting his "oldnational teammates."